Adding auspicious colours to the well-loved Chinese New Year snacks!
Continuing our superfood colouring
experiment, we thought to ourselves, how could we not try our Organic Beetroot Powder and Purple Sweet Potato Powder on pineapple tarts?
Here they are!
We did some with egg wash and some without. We prefer the ones without egg wash because they have the powdery wholesome look. Can you spot the difference?
Recipe below for a batch of around 30 pieces.
Ingredients:
175g butter50g condensed milk
1 egg yolk (use the egg white for egg wash, see below)
250g plain flour
1 tbsp cornstarch
16g of beetroot powder or purple sweet potato powder from Purple Superfoods
We use a store bought pineapple paste.
Egg wash (optional) :
1 egg white (instead of egg yolk as it may change the red and purple colour)
1/2 tsp oil

 
Step 1
Make the dough and chill in fridge for 30 mins.
Step 2
Roll the pineapple paste into small balls and take a small piece of dough and wrap around it.
Step 3
Preheat the oven to 165C while you roll the tarts.
Step 4
Bake at 165C on a lower rack, with an upper rack covered in aluminium foil, for 20 mins.
Step 5
Leave uncovered for 3 mins.
Step 6
Take out from oven and leave to cool.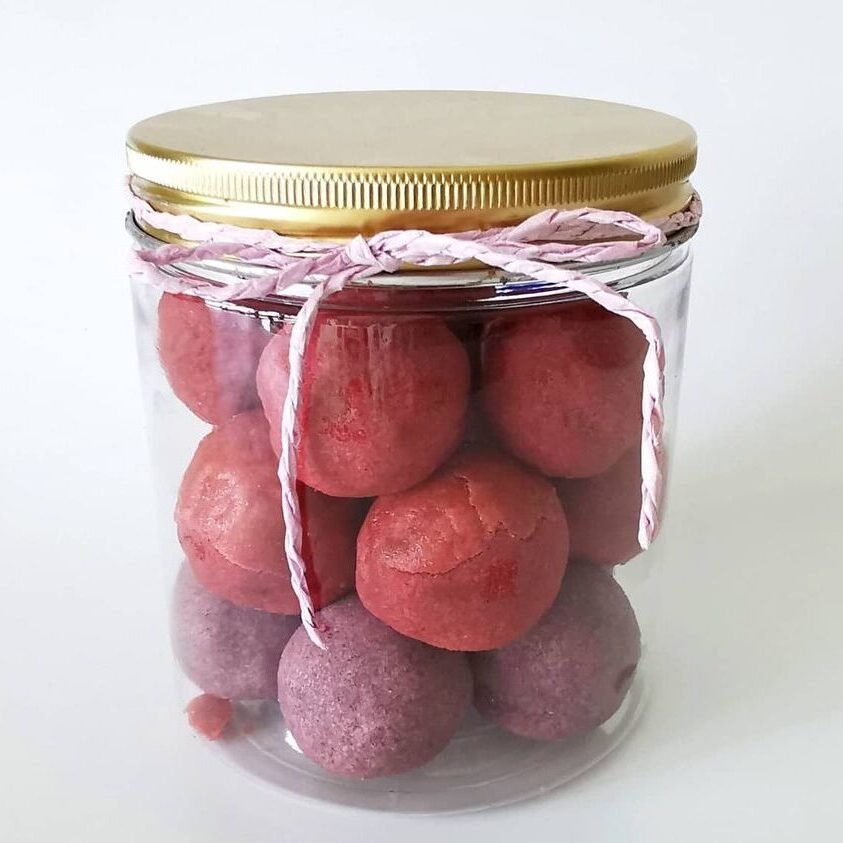 The festive ingredient
USDA and EU certified organic • Gluten Free • No Additives • No Added Sugar • Non GMO • Raw • Vegan
Rich in betalain and nitrates, beetroot has been ranked among the 10 most potent antioxidant vegetables.
Nitrates tells our blood vessels to expand, increasing blood flow and lowering blood pressure. The increase in oxygen delivery help support exercise endurance, improve athlete performance, and muscles recovery.
Beetroot is also a rich source of essential vitamins and minerals.
---
100% Natural . Gluten Free. No GMO . No Additives . Vegan
This purple sweet potato powder has undergone hot-air drying process. The result is a vibrant purple powder that is 'cooked', hence can be sprinkled directly onto food, latte, or eaten directly.
High in anthocyanin antioxidants, vitamin A, vitamin C and manganese
Good source of copper, dietary fiber, vitamin B6, potassium and iron
Purple sweet potato has low glycemic index, thus help improve blood sugar control