A healthy loaf made with sourdough starter and loaded with anthocyanin from Purple Superfoods' Peruvian Purple Corn extract, created by @goh_ngaileng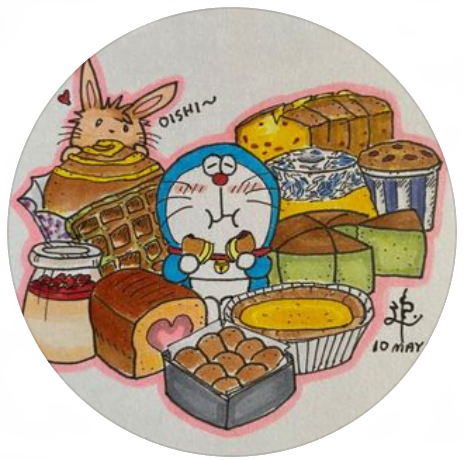 For more recipes, visit her website
Ingredients:

For pan size 21 x 13 x 10 cm (1.5 L)
235g bread flour
20g organic spelt flour
10g Antioxidant Peruvian Purple Corn 30:1 extract
30g raw sugar
2g instant dry yeast
30g multigrain soya pulp (optional)
50g natural yeast (sourdough starter), 100% hydration
170g fresh milk, cold
20g water, cold
3g low-sodium salt
20g unsalted butter, softened

Step 1
First proofing 60 minutes – raw dough weight 583g.
Step 2
Second proofing 50 minutes. Dust top with bread flour before scoring.
Step 3
Bake at lower rack of a preheated oven to 190℃. Start baking at 180℃ for 15 minutes, reduce to 170℃ for 15 minutes, off heating for 5 minutes.
The Key Ingredient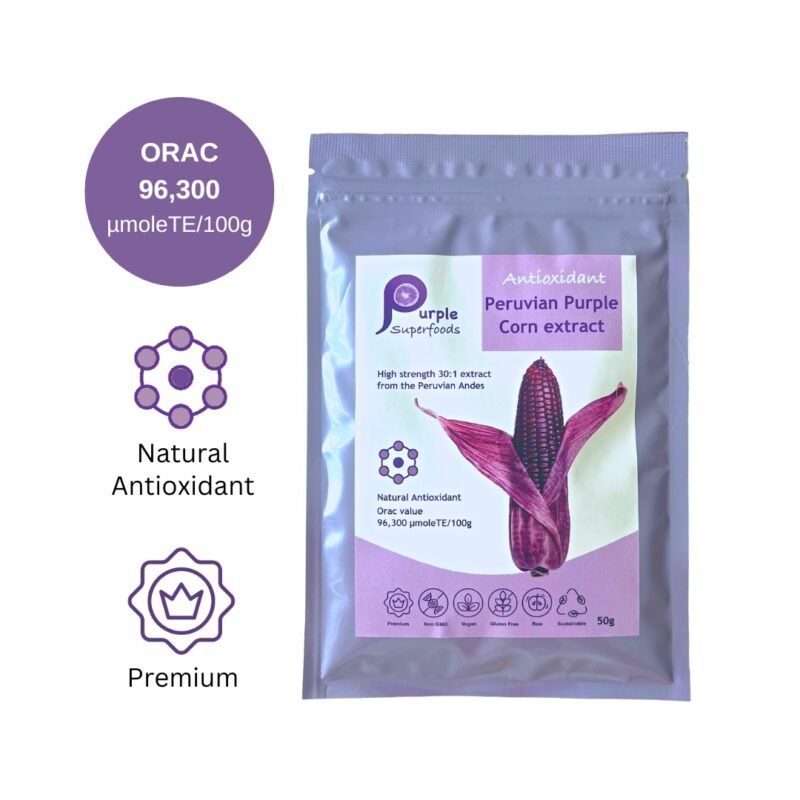 Antioxidant Peruvian Purple Corn 30:1 extract powder
Did you know that 80% of antioxidant properties of anthocyanins (contained in purple corn) are retained in the bread crumbs and crust even after baking at 200°C?
This is what Professor Zhou Weibiao, a food scientist at the National University of Singapore, discovered after adding anthocyanins to white bread.
Other than the antioxidant benefits, Professor Zhou also found that anthocyanins slow the digestion rate by 20%, that means reducing the post prandial blood glucose spike, leading to a lower glycemic index.
Premium high strength extract 30:1 (30kg of purple corn into 1 kg of extract powder)
A spectacular ORAC value of 96,300 µmoleTE/100g!
Helps to regulate blood pressure, cholesterol and more