Purple-Superfoods-quote
"If I could only eat one color per day, it would be purple. There is more data on purple than any other color right now."
James Joseph, neuroscientist
USDA Human Nutrition Research Center
on Aging, Tufts University
James Joseph, neuroscientist
USDA Human Nutrition Research Center
on Aging, Tufts University
James Joseph, neuroscientist
USDA Human Nutrition Research Center
on Aging, Tufts University
Buy 3 get 5% off. Discount will be applied automatically at checkout.
Our Bestsellers
Berry antioxidant Medox®
$

69.95 –

$

189.00
Award-winning high potency antioxidant containing 17 naturally occurring anthocyanins from wild Scandinavian bilberries and NZ blackcurrants

Suitable for anyone who wants antioxidant protection for their eyes, blood vessels and circulation, and support their overall immunity.

Clinically proven health benefits. Backed by scientific research since 2000

Vegan . Gluten Free . Dairy Free
1 pack = 30 capsules
*For customers in Singapore and Southeast Asia only*
*Apologies, we are unable to ship Medox outside of Southeast Asia*
Select item or a gift
Gift packs available
secure payments
PayPal (credit card) or PayNow
free local SG shipping
For orders of S$49 or more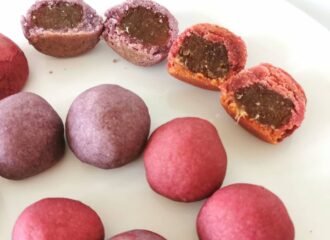 Red and purple pineapple tarts
Adding auspicious colours to the well-loved Chinese New Year snacks using our Organic Beetroot Powder and Purple Sweet Potato Powder.
Purple Superfoods   antioxidant  purple corn  milk thistle   black maca   red maca  cholesterol     hypertension