Description
Imported from Erbology London
Certified organic by Soil Association UK and EU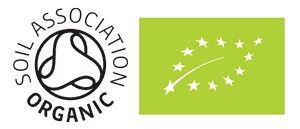 Light and nutty, cold-pressed milk thistle oil tastes good and does good. Add a spoonful to your favourite dishes to cleanse and regenerate your body.
Rich in vitamin E and phytonutrients that help to protect your body from oxidative stress
Source of omega-6 essential fatty acids
Cold pressed, gluten free, no additives, non GMO
Recyclable amber glass bottle
Milk thistle is hand-picked and its seeds cold-pressed to extract this precious oil rich in omega-6 fatty acids, vitamin E and other valuable phytonutrients.
Ingredient: 100% organic cold-pressed oil from seeds of milk thistle (Silybum marianum (L.) Gaertn.)
Nutrition (per 100g): Energy 3600kJ / 800kcal • Linoleic acid (omega-6) 62g • Alpha-linoleic acid (omega-3) 2g • Vitamin E 50mg (42% RDA)
Benefits:
Milk thistle oil can gently cleanse your body, boost your heart activity and regenerate your skin.
When cold-pressed, milk thistle seeds make for a lovely oil rich in linoleic acid – an essential omega-6 fatty acid which we need to obtain through diet. It also boasts an abundance of vitamin E.
This powerful antioxidant strengthens the skin and eyes and helps sustain the all-important immune system.
Recommended usage:
Human ingestion: Take one tbsp per day. With its gentle nutty flavour, milk thistle oil is ideal for salad dressing, porridge or dip.
Note: Not suitable for pan cooking.
Pets: Add 1/2 to one teaspoon per 5kg of weight into pet food.
External use: Apply a small amount to skin at night.
Homemade face scrub tip: Make a simple face scrub with just three ingredients. Blend 2/3 cup fresh pineapple chunks, 1/4 cup chopped fresh parsley and 1 tbsp Erbology Milk Thistle Oil. Apply to skin and leave on for around 15 minutes.
This product is not intended to diagnose, treat, cure or prevent any disease.