In search of the perfect recipe, @tofudandvanilla tried and tested various ways of making this popular coconut rice (called nasi lemak in Malay), for a grand 15 times!
This is the recipe she is really satisfied with, in her own words "coconutty enough with a light lemongrass aftertaste", and the rice is beautifully and naturally dyed with our organically grown Butterfly Pea Flower.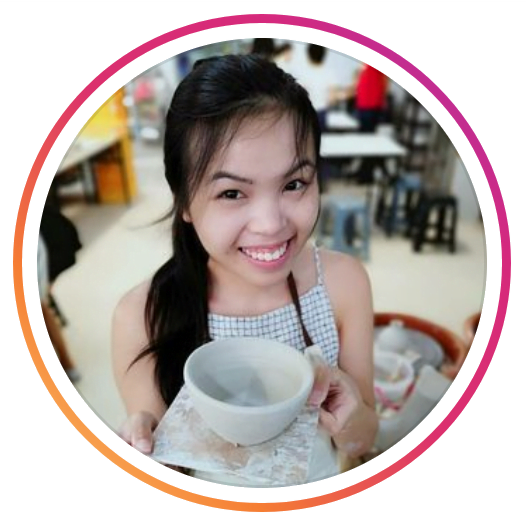 Ingredients:
1 Cup (210g) Thai Jasmine Fragrant Rice
1/2 Cup Coconut Milk
1/2 Cup Boiling Water
15 Butterfly Pea Flower
1 Lemongrass (white part only, smashed)
4 Pandan Leaves (tie into a knot)
1 tsp Salt
1/2 tsp Sugar
Banana leaves
---

Step 1
Soak the rice for at least 2 hours.
Step 2
Soak Butterfly Pea Flower in 1/2cup of boiling water for at least 30mins.
Step 3
Line a steaming tray with Banana leaf.
Step 4
Drain the soaked rice and transfer over to the steaming tray. Place another piece of Banana leaf on top of the rice. Steam for 20mins.
Step 5
After it is done steaming, transfer the semi-cooked rice to a mixing bowl.
Step 6
Pour coconut milk, Butterfly Pea Flower liquid, salt and sugar to the rice. Mix well and set aside for 20mins. The rice will soak up the liquid.
Step 7
Once the ondeh ondeh floats in a boiling water, remove and drop it on the plate of shredded coconut. Coat it well and place it on a plate.
Step 8
Transfer rice back to the same steaming tray. Place lemongrass and pandan leaves on the rice. Don't forget to put the banana leaf on top of the rice. Steam for another 20mins.
Step 9
Fluff the rice gently with chopsticks and it is ready to be served!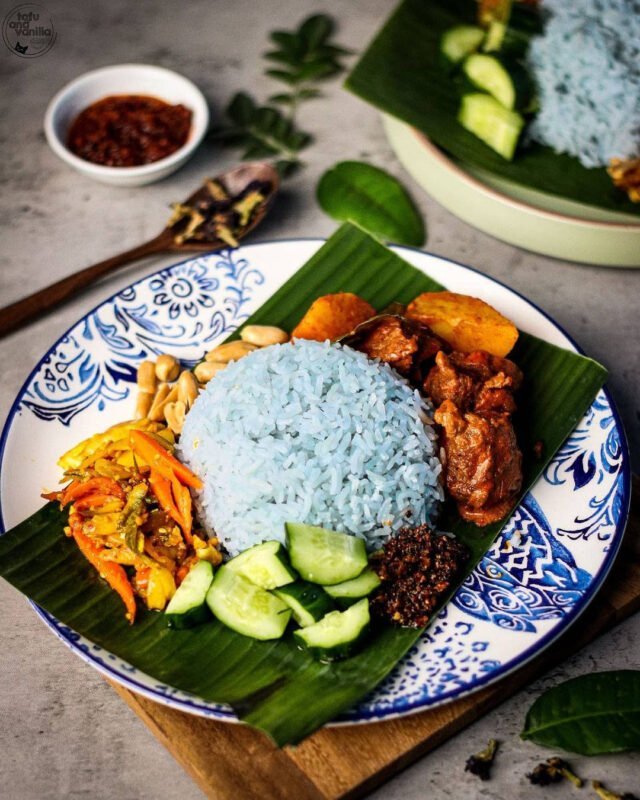 ---
The star ingredient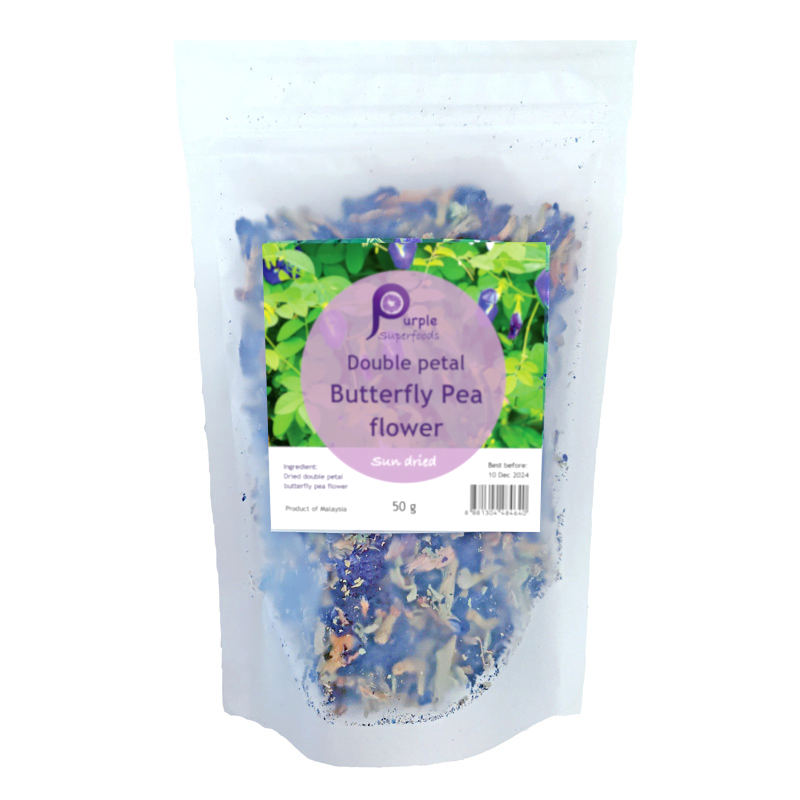 Organically grown • Pesticide free • Chemical free • Caffeine free • Naturally sun dried • No colouring • No additives • Vegan • Non-GMO
When steeped in hot water, butterfly pea flower releases antioxidants like green tea. It is sometimes referred to as caffeine-free 'blue matcha'.