Whenever you're craving for a warm and sweet soupy dessert, try this Purple Corn Glutinous Rice Balls Dessert with lavender & sweet ginger tea created by @miss_polkadot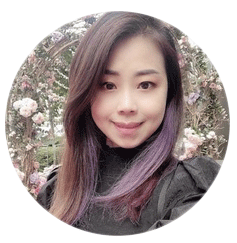 Makes approximately 25 rice balls
For filings:
Ground peanuts + sugar / peanut butter.
* For a healthier choice, use ground peanut without sugar.

Rice balls dough:
180 grams glutinous rice flour
170ml water + 1 teaspoon Antioxidant Peruvian Purple Corn 30:1 extract
👉🏼 Mix it to form a dough.
* If dough too dry, add water a little at a time until it's pliable.

Sweet ginger tea:
Boil 750 ml water in a medium size pot, once it boils, add in ginger slices, a pinch of organic culinary lavender buds and a knot of pandan leaf.
Simmer for a while to let it release it's fragrance. Off the heat.

Step 1
Take a pinch of dough, circle into round shape, make a well with thumb, fill in with ground peanut, covered dough and circle with both palms to form a round ball.
Set aside rice balls on a dusted flour tray.

Step 2
Boil sufficient water in a pot, drop each ball and let it boil until balls are floating to surface. Drain.

Step 3
Serve glutinous rice balls with warm ginger lavender tea. Add honey in each serving bowl. Enjoy!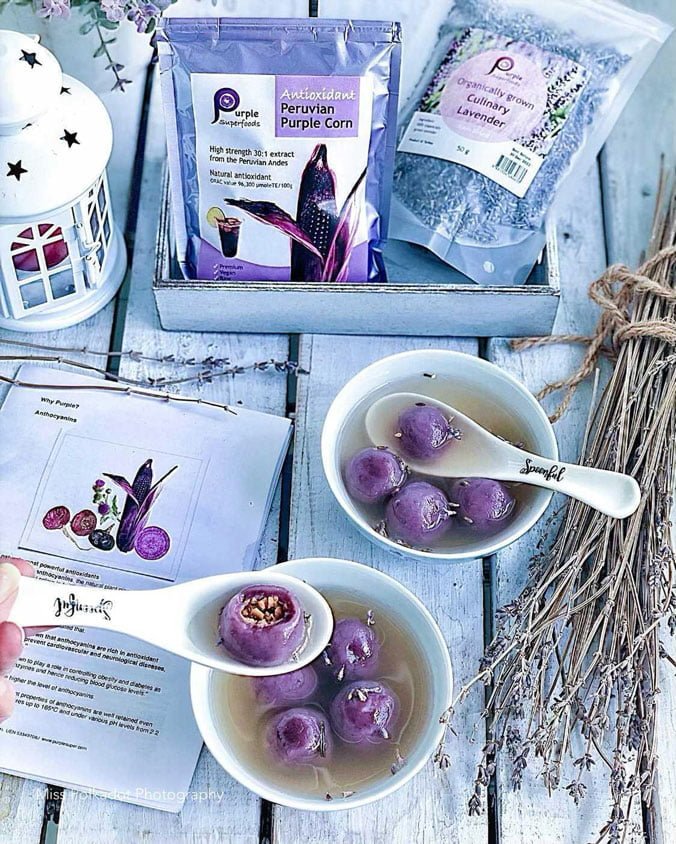 The Star Ingredient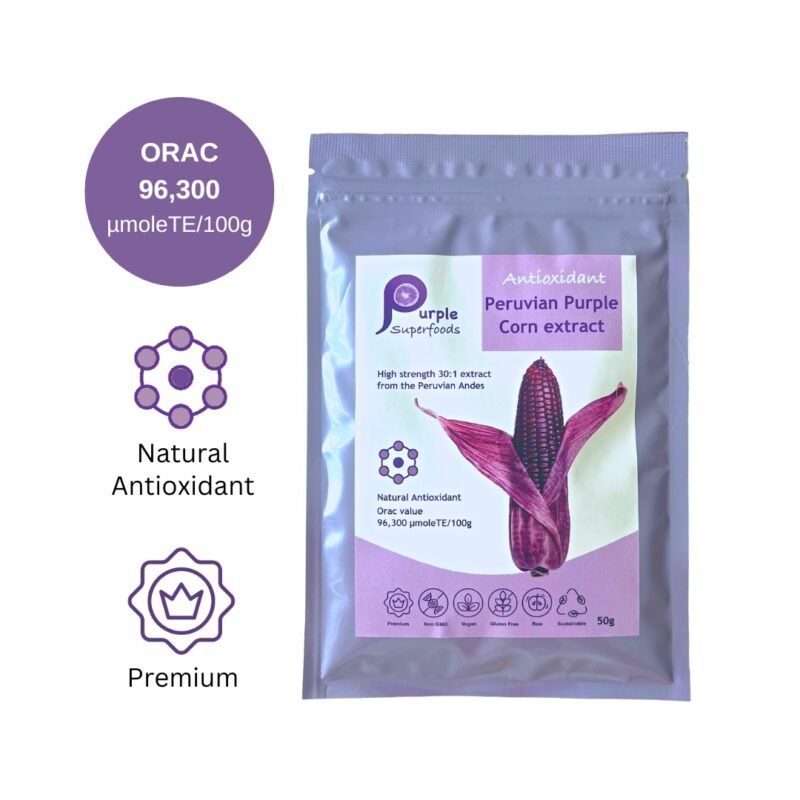 Antioxidant Peruvian Purple Corn 30:1 extract powder
An all-rounder natural antioxidant that keeps your body's free radicals in check, protects you from lifestyle diseases, so that you don't need to worry about spending more on other antioxidants
Natural high strength extract 30:1 (30kg of purple corn into 1 kg of extract powder)
A spectacular ORAC value of 96,300 µmoleTE/100g!
Helps to regulate blood pressure, cholesterol and more