Description
USDA certified organic • Gluten Free • No Additives • Non GMO • Raw • Vegan 
Ingredient: Organic acai berry pulp (Euterpe Oleracea Mart)
Net weight 80g in a resealable food pouch.
Keep refrigerated once opened.
Best before :19 Mar 2025.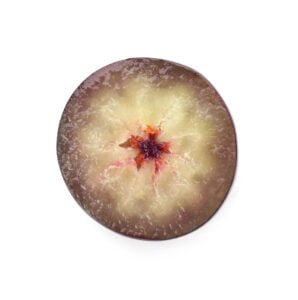 Acai berry is a reddish-purple fruit native to Brazil and South America, It is smaller than grapes and has a taste similar to blackberry, but with a dark chocolatey undertone.
A superfruit that is packed with nutrients, acai berry contains amino acids, B vitamins, fibre, and antioxidants – anthocyanins, polyphenols, and resveratrol.
Why you'll love our Organic Freeze-Dried Acai Berry Powder
USDA certified organic

Gluten free, Non GMO

Suitable for vegan

No additives, carriers, preservatives, or irradiation
Key benefits:
Purple Superfood's acai berry powder contains precious antioxidants (polyphenols, anthocyanins, reservatrol) that gives the powder dark purple colour (instead of reddish colour, which indicates lower levels of anthocyanins)

Antioxidants protect us from free radical generated from oxidative stress, reduce inflammation and slows the ageing process.
Nutritional info
Per 100g: Energy 311 kcal,  Fibre 30mg, Fat 0.8g, Protein 2.8g, Carbohydrates  72.1g – of which sugar 5.4g,   Sodium 48.6mg , Vitamin C 420mg, Iron 4.4mg
Recommended Use:
Add 2 teaspoons (approx. 2.5g) to water, juices, smoothies, breakfast bowls, salads, yoghurt, ice cream
Country of origin: Brazil
Processed in China