Purchase any items from this website and earn Reward Points to redeem for your future purchases.
Every $10 spent (including shipping fee) will earn you 1 point.
Redeem $1 for 5 points accumulate.
You will see how many Reward Points granted for your purchase at the Cart page. In order to save these Reward Points, you need to register an Account at Purple Superfoods website.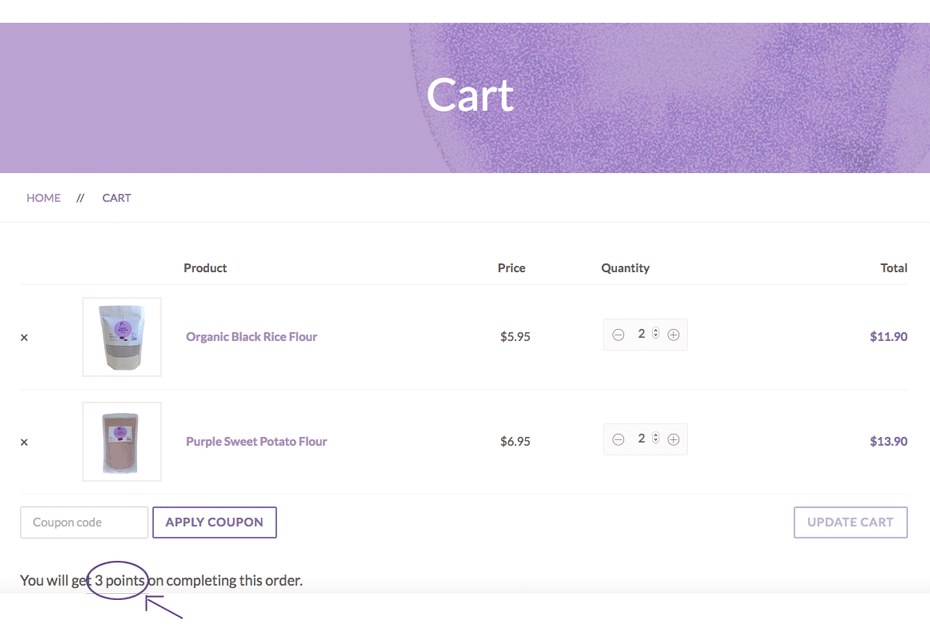 If you have accumulated enough Reward Points, you can redeem the Reward Points in your next purchase at the Cart page.